Schedule Pickup & Delivery
We can pick up and deliver to your home, business, or one of our numerous locker locations.
Schedule a Pickup
Find a Location
We have locations throughout Houston and Austin.
Find the one nearest you.
We're your go-to professional dry cleaners
We keep you looking your best by giving your professional clothes and formalwear their best clean ever, complete with the fresh scent of Tide, all while providing you with exceptional service and convenient options that fit your schedule.

Expert clean & care you can count on every time
We're here for the special occasions and the everyday moments that call for the confidence of crisp, clean clothes. Treat your favorite outfits to the clean and care they deserve and find out why we're the #1 trusted brand in dry cleaning.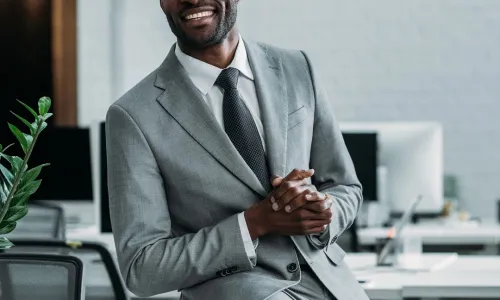 Local dry cleaners that fit your routine with same day dry cleaning
Most of our locations offer "in by 9, out by 6" same-day turnaround for standard dry clean service, so you can drop off your shirts, pants, jackets, skirts, blouses, and more on your way to work, and pick them up on your way home. With service this fast, you'll never have to sacrifice quality dry cleaning for speed and convenience.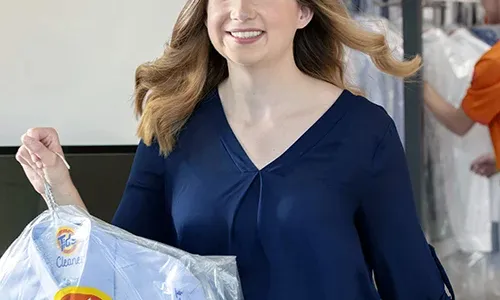 We're always innovating to be more eco friendly dry cleaners
Unlike traditional dry cleaners, we never use harsh chemicals like perc. Instead, Tide Cleaners uses GreenEarth® Cleaning solvent, which is liquid silicone. It's an odorless, colorless solution that is an excellent carrier for detergents, has ideal properties for fabric care, and is better for the environment.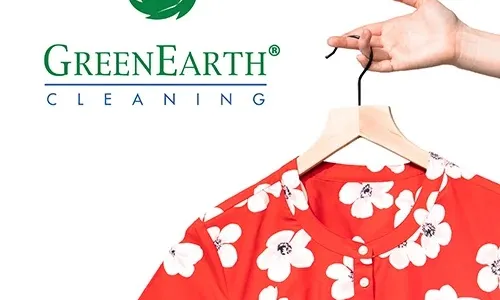 We go the extra mile to keep your clothes looking great
At Tide Cleaners, we go above and beyond to guarantee you look your best. Our seven-point inspection starts with advanced spot treating and stain removal. We even replace cracked buttons and tighten loose threads for free. Our dry cleaning process uses the most advanced techniques and detergent. The result? Garments that look better and last even longer.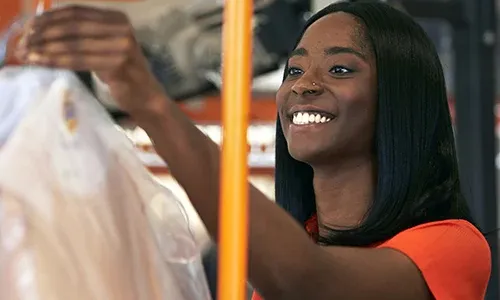 Convenient drive-through, drop-off, pick-up, and delivery options
Our stores make it make getting clean clothes easier than ever. Don't feel like getting out of your car? Take advantage of our drive-through valet service. Need 24-hour access? Use our 24/7 dry cleaning drop-off and pick-up boxes anytime.
Want contactless dry cleaning delivery? Many locations will pick your dry cleaning and laundry up and drop it off when it's done, so you don't have to leave your home.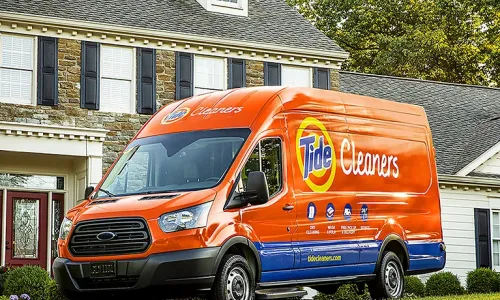 Download our dry cleaning app to manage orders
Find even more convenience and exclusive savings in the Tide Cleaners app! From there you can manage orders, find coupons, set your preferences, and let us know when you're on your way to pick up your order.

We even dry clean leather, silk, and other special care fabrics
We take care to maintain the same look you fell in love with on the clothing rack. Our specialty dry cleaning staff is trained to handle even the most interesting colors and textures, like leather, velvet, silk, rayon, and more. From formalwear to outerwear, Tide Cleaners will keep your wardrobe looking its best.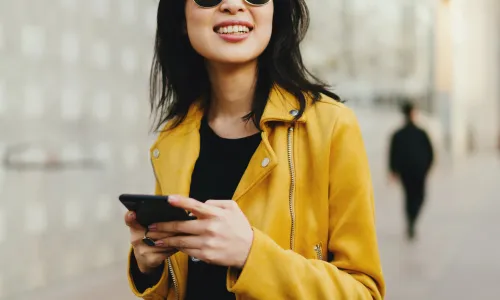 Bring the deep clean of Tide Cleaners dry cleaning into your home
Did you know we professionally clean household items too? We dry clean comforters, duvets, blankets, rugs, curtains, table linens, and more. Check these items off your to-do list and keep your household fabrics clean, fresh, and looking their best. Spend less time cleaning and get more time back for the things you love.